Information & Resources
Knowledge is Power
This page provides a couple quick resources and a testimonial video so you can get to know us a little bit and hear what a client says about us and our leadership development program.
Watch 'Go Big' – Video
Enjoy access (until January 20, 2017) to a full-length version of John's incredible video interview with Chase Elliott, rookie NASCAR driver and Rick Hendrick, Owner of Hendrick Motorsports. (50 minutes)
Video & White Paper Download of "Today's Most Important Leadership Challenge"
Leadership is the difference maker or the deal breaker. The biggest mistake people make? Thinking leadership is a 'pass/fail' proposition. (Don't make the same mistake.) In leadership, 'not bad' is not good; 'okay' really isn't; and going from good to great makes all the difference in the world. We'll show you why…and how.
Furthermore, while strategy and vision come from the top down, performance and growth happen from the middle out. That's why having strong effective leaders in the middle of your organization is vital. This video presents 4 of the key drivers behind the importance of having 'Great Leaders of Great Teams' throughout your organization. (Download the whitepaper to get all 7 drivers.)
Who Are You Listening to Regarding Leadership?

"What the GPS did for navigation, the Maxwell Leadership Philosophy has done for developing great leaders. It has made it convenient, easy and very effective." – Dale Henry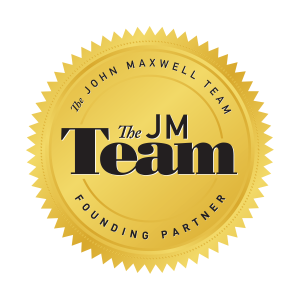 We'll make your good leaders great, and your best even better. The core of all of our leadership programs is practical application of the Maxwell Leadership Philosophy – the world's most trusted and respected leadership model. But who are you listening to regarding leadership.
Find out what some of the most influential thought leaders are saying. Grab the short download below.
Hear What Our Clients Are Saying
So now hear it directly from a leader in the middle. Here's the story from one of the leaders in the middle of an organization, and what our program did for her. Notice the changes she made and how it impacted her team. We can do this for each leader within your organization.