THE TWIN CITIES BUSINESS

LEADERSHIP 

INITIATIVE
THE TWIN CITIES
BUSINESS
LEADERSHIP
INITIATIVE
Our Objective:
To ensure that Twin Cities businesses have the best leadership teams in the country.
We've created the program to make it happen.
Your team simply needs to participate.
Join & get started (for free)
There continues to be a major leadership gap in our businesses, our government, and our nation as a whole. Not only do we not have enough leaders, but the ones we have aren't as good as they should be. Why is this is a serious problem?
Everything rises and falls on leadership. That's why. The world becomes a better place when people become better leaders. With good leaders our communities prosper. Our businesses accomplish so much more when they are run by strong leadership teams.
People seem to no longer understand the simple truth that strong and effective leaders are required to run businesses with strong performance and growth.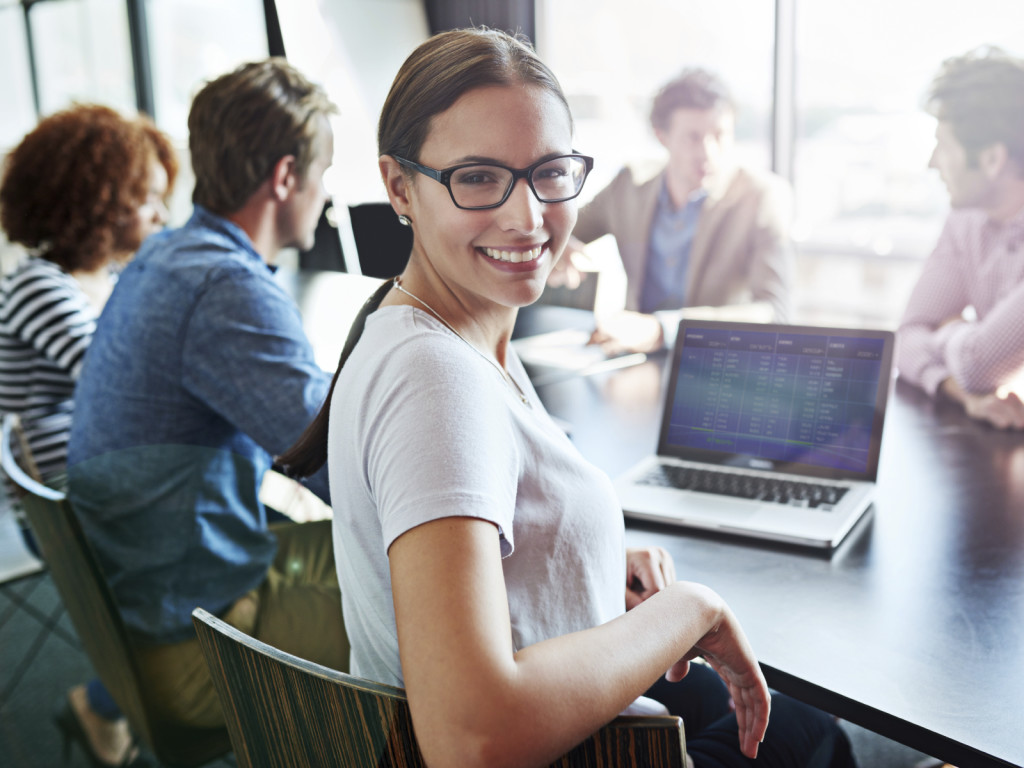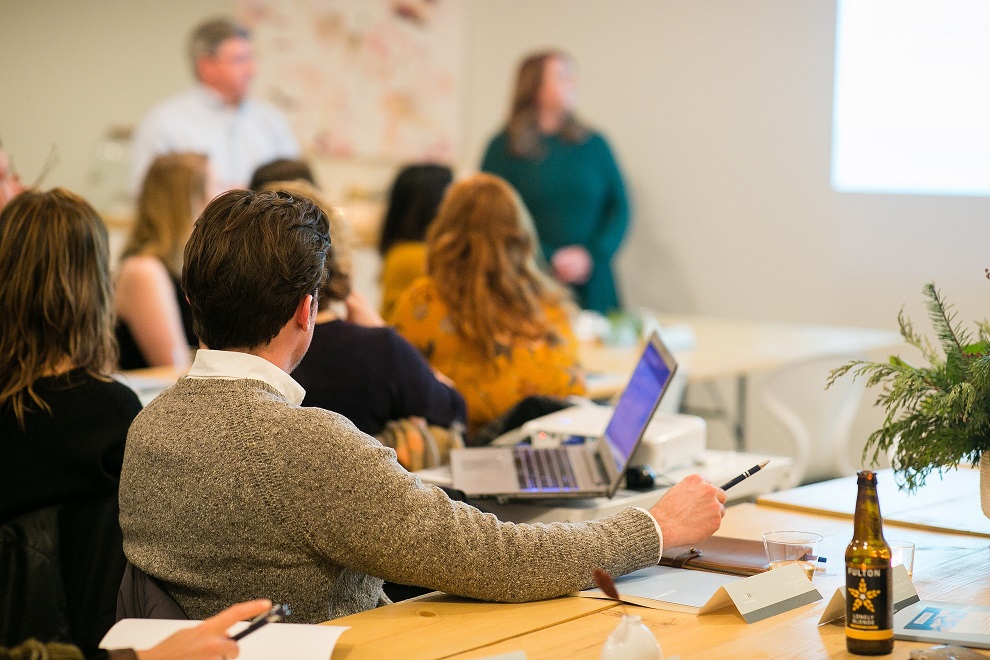 We can't ignore the obvious need to intentionally invest in developing our leadership teams. We cannot be the same, think the same, and act the same if we hope to be successful in a world that does not stay the same. 
Growth is the only guarantee that tomorrow will be better than today. We need to keep getting better, because tomorrow's challenges will not be won with today's abilities.
Growth for leaders doesn't happen by accident. Becoming a significantly better leadership team takes intention, dedication and a proven program.
We spent decades researching, studying and testing to put the program together for you. Now it's up to you.
     Program Structure: A simple 4-step program for executives and senior leaders.
The first 3 steps are provided completely free,
by our exclusive corporate leadership sponsor: Critical Insight Group.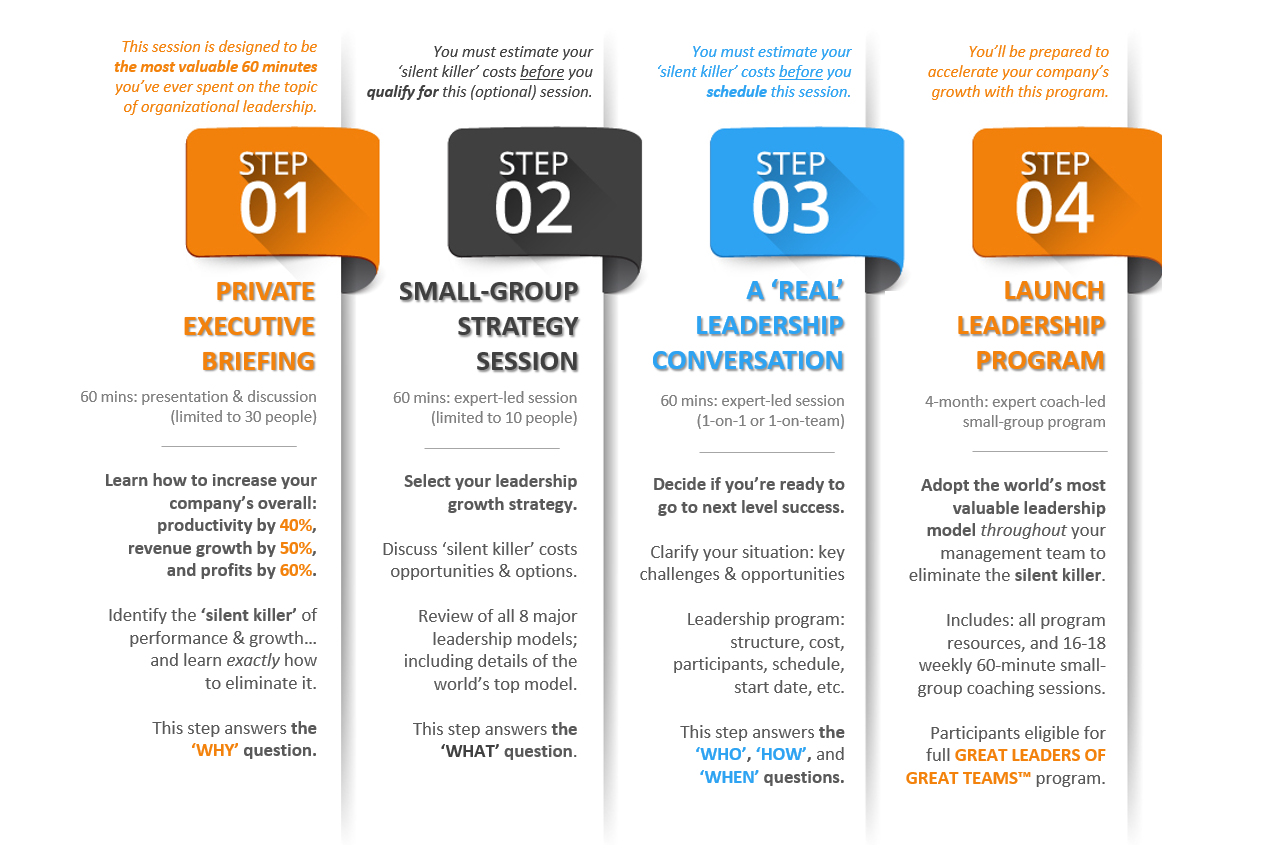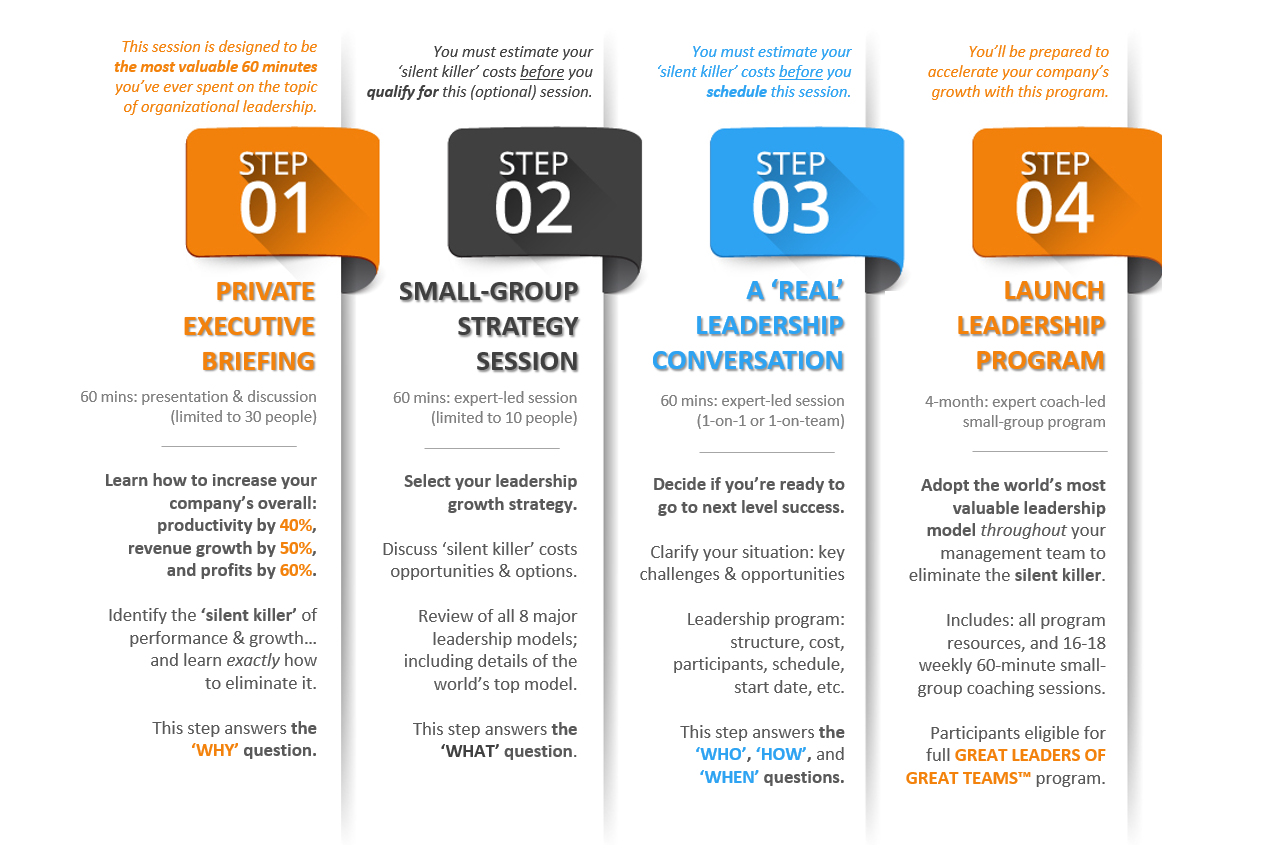 (click on image to expand)
START LEARNING TODAY (FOR FREE). REGISTER BELOW.
Register for the next available STEP 1 session below or find out more information by contacting:
Dale Henry, Founder – Twin Cities Business Leadership Initiative
(612) 306-1379 | [email protected]