About Us
We develop GREAT LEADERS of GREAT TEAMS™ throughout organizations.
 We help ORDINARY PEOPLE accomplish EXTRAORDINARY THINGS.
And we MAKE IT FUN every step of the way.
Our calling is to help you achieve greatness and live the life of significance you desire – as an individual, team or organization.
We're what consultants & coaches were always supposed to be: leading expert practitioners who are trusted advisors and mentors by nature, not merely by title. We focus on helping you improve how you lead, position, grow and engage your people to optimize the performance and value of your organization.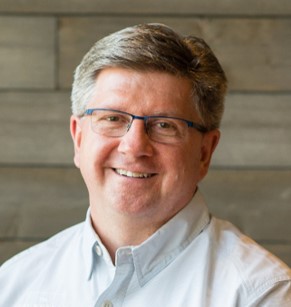 Dale Henry
Founder & C.E.O. (Creator of Extraordinary Outcomes) – Expertise: Developing Great Leaders, Strengths-based Performance, Personal Growth, and Employee Engagement
After you've helped explain 'employee engagement' to the Gallup organization and taught Marcus Buckingham how to 'break all the rules' and play to your strengths (yes, Marcus wrote the books) as one of what Gallup later called, "The World's Greatest Managers"…what do you do next?  Well, if you're Dale, you accept an offer to partner with John C. Maxwell the world's #1 authority on leadership and personal growth; thus quietly, but very intentionally, unifying and integrating the 3 drivers of extraordinary team and organizational performance.
You'll quickly appreciate Dale's comfortable, casual, and often humorous, mentoring style. You see, his goal isn't to impress you with a larger than life 'stage presence', prove how smart he is, or acquire a huge global fan base. Instead he simply seeks to come along side everyday business leaders and help them become the Great Leaders of Great Teams™ they have the potential to become, so they can get the extraordinary results they truly desire. Hence, Dale's personal life mission of helping ordinary people accomplish extraordinary things.
Dale went from a senior management position in one of Gallup's showcase clients to launching Critical Insight Group, so he could play bigger, have more fun, and help far more leaders across the country succeed and build truly great teams. So far he's touched the lives, and improved the performance, of over 1 million people in some of the very best companies throughout North America. (See a list of many of these companies here.)
Today, Dale's known for three things:
An uncanny ability to find and develop the greatness (that combination of current strengths and future potential) within each person he works with
Developing highly influential leaders who know exactly how to build incredibly high-performing teams, and
An ever-present sense of humor that makes personal growth a fascinating, fun and energizing part of your life
Dale is also a founding partner with John, in the John Maxwell Team – an international team of master leadership & professional development coaches; a Master Human Capital Strategist with the Human Capital Institute; and the creator of the Real World Superhero Academy – the Professional Coaching Adventure of a Lifetime™ where he uses a masterful combination of cutting-edge science and creative imagination to help ordinary people accomplish extraordinary things (and feel like they're living the life-story of a real world superhero!).
To see more of Dale's work visit our Free Insights page or connect on LinkedIn.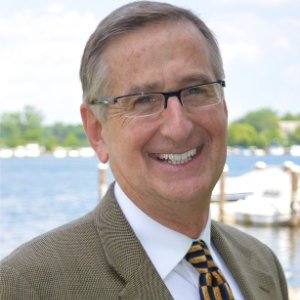 David Scouler
VP, Business Growth Strategy – Expertise: Family Business & Succession 
David has an uncanny ability to see and develop the potential of people and teams. He quietly serves to coach, encourage, and achieve greatness by facilitating collective thinking, overcoming conflicts, and building pathways to personal and professional growth. He is a caring and genuine bridge builder and has a serving leadership style.
David has extensive leadership experience in a diverse set of consulting environments including corporate turnarounds and restructurings; organizational design and performance; strategy; and information technology adaptation and roll-out.
Though David began his career as a computer scientist at IBM and Computer Sciences Corporation, his passion has lead him to take on the unique challenges facing business management and ownership related to the development of highly productive leadership teams. David's caring and compassionate leadership style, superb communication skills, and gifts as a strategic thinker have helped David develop an reputation for helping clients think well together when dealing with changing new realities, considering opportunities, and addressing challenges affecting their business.
While at Scouler & Company he was the lead advisor and client executive manager for 10 restructuring engagements, several of which received national awards. In addition David served as Chief Technology advisor and held interim CIO responsibilities. At a fast growing church he served as Chief-of-Staff for 50 ministry professionals and developed overall strategic direction and the organizational model to support the high-growth and dynamic environment. At a regional Information Technology consulting company David was responsible to design and build a Supply Chain Management Practice. Similarly at a national technology consulting firm , managed the local office and had responsible for the P&L, business development and management of 20 professionals.
During his 14 years at Computer Sciences Corporation David began as a Senior Consultant in the Financial Services Practice in Boston and became a Partner with responsibility for business development and client engagement delivery. Subsequently he moved to Minneapolis to lead the Diversified Industries Practice with primary responsibility for business development, client relationship management as well as P&L accountability.
Don't Be Shy. Get In Touch.
If you are interested in working together, send us an inquiry and we will get back to you as soon as we can!